Product categories Feednecks Barrels Camera parts AGD Automag DLX Luxe Eclipse Empire Mini classic Empire MiniGS Empire Axe classic Empire Axe Pro FEP Quest BLAST / Field One Shocker Sport Shocker SFT/NXT Shocker RSX/XVR Tippmann X7 Tippmann Crossover BT TM7/TM15 Specialty Items
Information Tech support Dealers Warranty Contact About Nummech Links Reviews Development lab Legal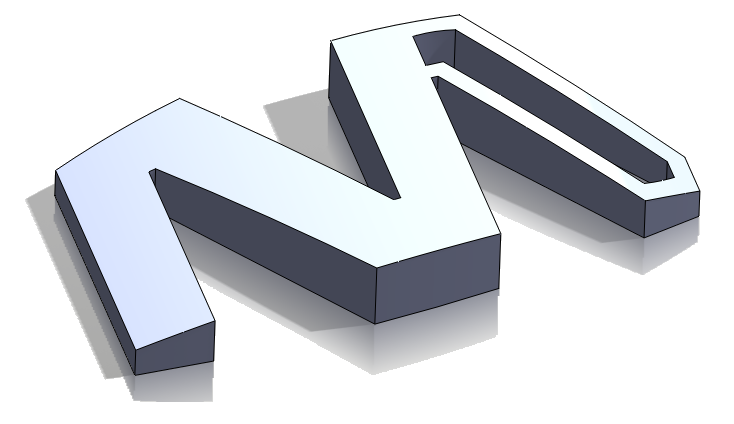 news archive
Silver products restocked
Posted on September 7, 2017
Autococker XL barrel adapters
Posted on August 22, 2017
New "VLP-X" Mini-GS grip frames (version 2 frame)
Posted on August 9, 2017
Custom feedneck adapter modification service
Posted on July 29, 2017
Luxe and Fastback feedneck adapters
Posted on July 20, 2017
Freak XL adapters
Posted on July 1, 2017
AKALMP feedneck adapters
Posted on June 30, 2017
AxePro custom body kits
Posted on June 16, 2017
AxePro single trigger kits
Posted on March 5, 2017
Shocker LP bolt guide system
Posted on March 5, 2017
Expanded feedneck adapters
Posted on March 3, 2017
AxePro VLP upgrade grip frames
Posted on February 3, 2017
New threaded feedneck adapters unveiled
Posted on January 25, 2017
Expanded Unilock feedneck options now available
Posted on November 22, 2016
Drop-forwards and drop-backs for MiniGS and Axe Pro
Posted on November 22, 2015
Axe Pro trigger guard and foregrip extender
Posted on October 10, 2015
Fireaxe body availability
Posted on August 15, 2015
Crossover drop forward updates
Posted on January 15, 2015
Mini/Axe Fatgrips
Posted on December 4, 2014
VLX frame for Empire MiniGS markers
Posted on November 13, 2014
GoPro low-profile knobs
Posted on October 31, 2014
Our smaller knurled knobs are now available for GoPro camera mounts. The low-profile knobs have been seen in our promotional pictures for a few weeks and are now finally available. The knobs are compatible with any GoPro mount, but are specially suited for mounts that allow access to the knob's grip without it sticking out from the base of the camera. They feature an internal allen key hex and include the spare allen key (metric 2.5mm).
Website photo update
Posted on July 18, 2014
Silver dust Axe parts
Posted on December 13, 2013
Crossover drop forwards now available
Posted on October 5, 2013
Axe frames now available
Posted on September 27, 2013
International shipping cost changes
Posted on June 30, 2013
Mini VL upgrade frame unveiled
Posted on June 14, 2013
Mini/Axe olive parts
Posted on May 20, 2013
We're currently in the process of adding green color (blasted/dust finish) to our list of available colors for Mini/Axe parts, in order to offer a matching item for the factory olive dust color. The restock parts are away at anodizing so they will be available once they return.
Mini/Axe hardware redesign
Posted on April 22, 2013
Tippmann upgrades
Posted on October 12, 2012
T-rail drop forward
Posted on August 25, 2012
Camera accessories
Posted on August 10, 2012
Availability update
Posted on June 11, 2012
Several color options have been unavailable for the past few weeks - the reason for this is we are undergoing a fairly major machine shop expansion and have bene unable to resupply any parts. Once the new equipment is up and running, all backorders will be delivered and future color choices will no longer be delayed. Thank you for your patience!
TM7 metal mode switches
Posted on March 22, 2012
January 2012 updates
Posted on December 27, 2011
Universal foregrip extenders released
Posted on November 15, 2011
Foregrip extender update
Posted on November 1, 2011
The next batch of foregrip extenders was due to be available this week, but unfortunately we need a little more time before they will be ready. Give us another two weeks (or sooner) and everything will be back up to speed!
Contour camera barrel mounts now available
Posted on October 16, 2011
Mini/axe extender development
Posted on October 12, 2011
Earlier in the week we ran out of Mini foregrip extenders however we will be soon unveiling our revamped version which is a universal extender that will adapt to both Mini and Axe. These are currently in testing and will hopefully be available soon. Later in the week we'll be releasing a camera accessory for all those players with Contour wearable cameras.
Mini/axe product launch
Posted on August 12, 2011
Website launch
Posted on August 10, 2011