Product spotlight Tippmann X7 Tippmann Crossover Invert Mini classic Empire MiniGS Empire Axe classic Empire Axe Pro Eclipse TM7 / TM15 BLAST / Field One Shocker Sport Shocker SFT/NXT Shocker RSX FEP Quest Feednecks Camera parts Specialty Items
Information Tech support Dealers Warranty Contact About Nummech Links Reviews Development lab Legal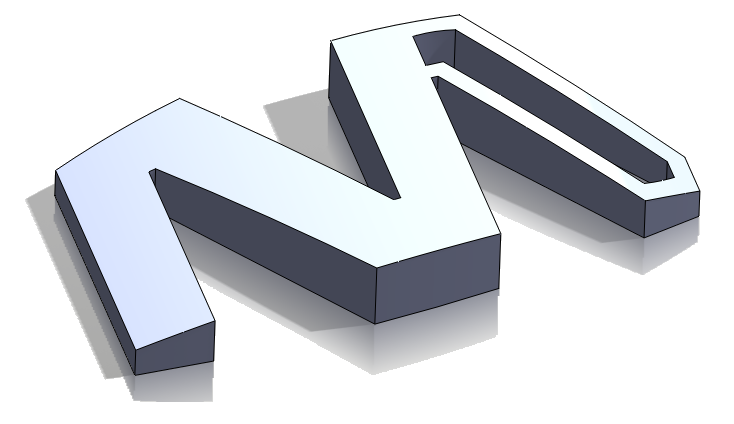 MiniGS VLX frame Note: This product is currently undergoing a re-design into an updated version that has even more features and performance boosts. The new VLX frame should be available by May 2017. Check back later!
Item details: Build upon the design of Nummech's Mini and Axe frames, this new VLX frame for MiniGS markers carries virtually all of the same features and enhancements. The factory frame layout was rebuilt from the ground-up, and the resulting upgrade VLX frame is a vast departure from the stock parts. The largest change is the holding angle, which mimics the standard 72 degree angle found on many other markers. Complementing the ergonomics is an enhanced palm shape and trigger transition, and a built-in extended foregrip mounting system.
The altered frame shape required a redesigned air chamber system; the marker's bottom air tube is now an integral component of the frame itself. The VLX frame uses a small air coupling to form the regulator seal.
Features:
Drop-in upgrade that requires no marker modifications
Re-use your existing trigger, foregrip, circuit board, foregrip rubber insert, grips, and regulator.
Compatible with virtually all OEM MiniGS parts
Internally machined to reduce unnecessary weight
Integrated foregrip extender with circuit board bridge
Enhanced frame ergonomics (frame angle, palm shape, trigger landing, trigger guard grip)
Reduced cross-section between the trigger and thumb-webbing area
Integrated snatchgrip
Concealed frame screws
Modified trigger guard grip
Integrated bottom air chamber
Independent bottomline air coupling (tightened via internal set screw)
Machined from solid billet aluminum 7075-T651 and plated with type-2 anodizing.
Lifetime limited warranty included
Included in the package:
MiniGS VLX frame
Replacement screws (some stock hardware will be re-used)
Installation instructions