Product categories Feednecks Camera parts AGD Automag DLX Luxe Eclipse Empire Mini classic Empire MiniGS Empire Axe classic Empire Axe Pro FEP Quest BLAST / Field One Shocker Sport Shocker SFT/NXT Shocker RSX Tippmann X7 Tippmann Crossover TM7 / TM15 Specialty Items
Information Tech support Dealers Warranty Contact About Nummech Links Reviews Development lab Legal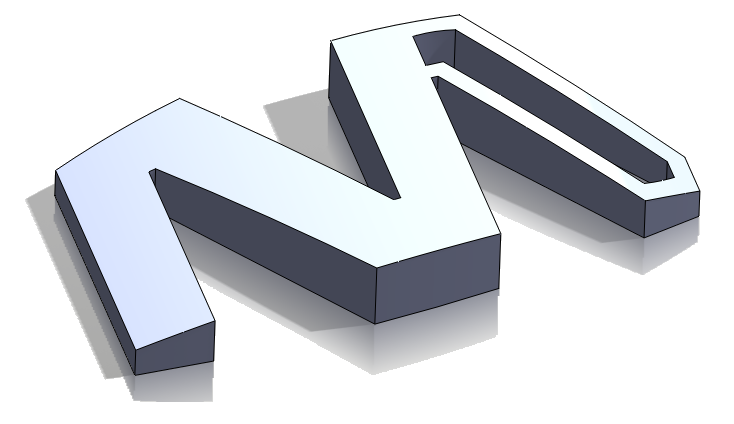 NMag Mech Grip Frame Item details: Nummech's N-Mag grip frames are built using a new approach to the typical Automag frame layout. This new design combines proven ergonomics of typical 72-degree Nummech grips with an integrated frame-routed air supply that removes most of the marker's external hoses. Only a short hose is required to connect the frame-to-valve.
Internally, N-Mag grip frames utilize common mechanical Automag parts such as triggers, sears, and safety buttons. The N-Mag frame is compatible with mechanical Automag rail/valve combinations such as the Minimag, Tac-One, RT Pro, RT ULE bodies, and others. Two options for trigger guards are available, depending on the foregrip's distance from the guard.
A new purging ASA valve is required to operate the frame-routed air supply, included with the basic frame upgrade kit. The frame has an integrated T-rail bottomline and #10-32 bolt-on ASA screw holes which can be used with external hoses.
N-Mag grip frames are internally machined for an optional pneumatic trigger valve kit which can be purchased at a later date. The basic frame upgrade kit includes plug hardware to seal the internal passages.
Features:
Drop-in upgrade that requires no permanent marker modifications
Re-use your existing trigger and grips
Grip frame palm hump
Compatible with standard ".45 style" grip panels and wraps
Two choices of trigger guards are available, depending on foregrip position
Integrated air port drilled vertically through the grip, leading to a 1/8"-NPT air line connection
New low-profile safety button (included)
Trigger pin with lock screw (included)
Integrated trigger pre-travel adjustment screw (included)
Partially-concealed frame screw heads
(Optional) compatible with T-slot or bolt-on #10-32 ASA mounting systems
Gas-through tank shutoff ASA adapter with knurled knob
Machined from solid billet aluminum 7075-T651 and plated with type-2 anodizing.
Lifetime limited warranty included
Included in the package:
N-Mag grip frame with one trigger guard
Safety button with spring-ball hardware
Internal blocker that can be removed if upgrading to pneumag trigger valve
Tank shutoff ASA with knob
New mounting hardware and grip panel screws
Replacement ASA o-rings
Installation instructions