Item Category Generic items: Barrels Camera parts Detents ASAs and drops Feednecks Marker parts: Autococker Automag DLX Luxe Eclipse Empire Mini classic Empire MiniGS Empire Axe classic Empire Axe Pro FEP Quest BLAST / Field One Shocker Sport Shocker SFT / NXT Shocker RSX / XLS Shocker CVO Tippmann X7 Tippmann Crossover TM7 / TM15
Information Tech support Dealers Warranty Contact About Nummech Links Reviews Development lab Legal Promo images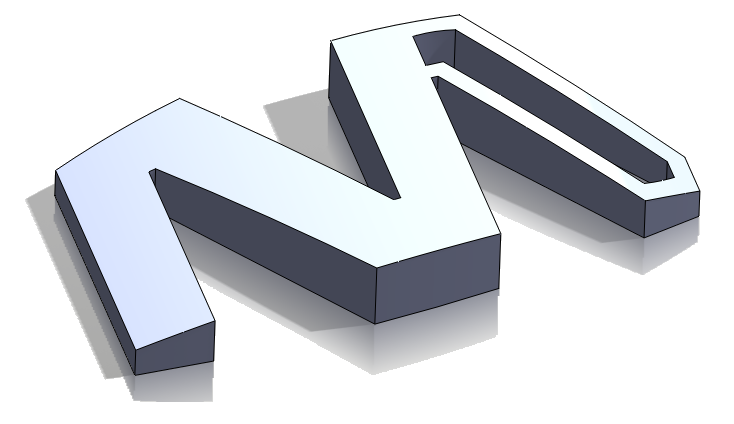 Nautococker 45 Hinge Grip Frame Item details: Nummech's "N-Autococker" grip frames are built using a new approach to the typical Autococker layout; the new frame combines the ergonomics of a 72-degree grip with an integrated frame-routed air supply. The frame houses a hidden regulator within the palm area, which internally delivers air to the marker's vertical adapter area, thus feeding the marker body.
The integrated regulator comes preset to approximately 350-psi, but it can be adjusted and rebuilt anytime using common tools. The regulator internals are accessed by removing the shutoff ASA adapter for maintenance or cleaning. To assist with the tuning process, an output pressure gauge can be installed to monitor the regulator's output pressure, which proves invaluable for pressure testing and/or sweetspotting.
Due to the internal air porting, the vertical ASA has been eliminated and replaced with a "dummy" foregrip. Multiple styles of foregrips are available, depending on your ergonomic preference; base foregrips range from versions with milled finger grooves, version that mimick classic regulators of the past, or even a lightweight carbon fiber tube grip. Foregrip accessories are also available; including an angled wedge, foregrip extender bracket, or a blocker cap that can be used with pump markers. All foregrips and accessories can be mixed-and-matched depending on preferences. These parts were designed with simplicity in mind and are key to keeping cost down and allowing anyone to experiment with different setups.
Nummech's roller sear is included as a standard component. The hinge trigger rides on a bronze bushing and offers adjustments for both pre/post travel.
Compatability:
"2k style" Nautococker frames are compatible with Full-length or mid-block Autococker bodies only. The frame cannot be used on bodies that do not have a vertical adapter, including mini-length bodies and Empire Sniper/Resurrection. The frame must be used with a marker body that is 0.75 inches wide (19-mm) on its bottom surface.
Features:
Drop-in upgrade that requires no permanent marker modifications
72 degree frame with palm hump
Compatible with standard ".45 style" grip panels and wraps
Integrated pressure regulator contained within the grip (adjustable)
Internally ported to eliminate external regulator hose
Mechanical safety button (included)
Compatible with 2k full-length Autococker bodies
(Hinge) Trigger pre-travel and post-travel adjustment screws
Integrated 1/8"-NPT test gauge port for regulator tuning and sweet-spotting
Integrated pressure relief valve
Completely rebuildable and easy to service
Gas-through tank shutoff ASA adapter with knurled knob
(Hinge) Telos roller sear (included)
(Hinge) Bronze trigger bushing
Multiple foregrips and accessories available
Machined from solid billet aluminum 6061-T651 and plated with type-2 anodizing.
Lifetime limited warranty included
Included in the package:
N-autococker hinge grip frame with internal regulator and shutoff ASA
(Hinge) Double hinge blade trigger with Telos roller sear
Safety button with spring-ball hardware
New mounting hardware and grip panel screws
Choose your foregrip(s) upon ordering
Printed installation instructions
Foregrips and accessories:
Currently we have the following foregrips available for purchase:
Milled 3-finger: Machined grip with three shallow finger grooves. If you are unsure which foregrip to use, we suggest this version as a default.
Milled 4-finger: Machined grip with four shallow finger grooves. This is the largest foregrip we currently make.
Milled 2-finger: Machined stubby grip with only two finger grooves. This is intended for use with pump markers.
Blocker plate: Small cover plate for use with pump markers.
Round BM grip: Round foregrip with an ergonomic shape mimicking that of the popular Black Magic regulators.
Carbon fiber grip: Hollow carbon fiber tube with an aluminum cap and mount.
Nautococker grip frame - 45 DOUBLE HINGE, 2K STYLE -Typical color/finish options: BLACK GLOSS
-The item is in stock if you are able to add-to-cart below. If not then the item is backordered.
-Most items are available as either gloss or dust finish. "Gloss" components are smooth and somewhat reflective. "Dust" components have a matte or diffused finish which is non-reflective. "Polished" components have been buffed to a high sheen/luster (uncommon for our standard products due to the cost involved)
-Raw items are usually available for custom marker builds; contact us for information.