Product categories Feednecks Camera parts AGD Automag DLX Luxe Eclipse Empire Mini classic Empire MiniGS Empire Axe classic Empire Axe Pro FEP Quest BLAST / Field One Shocker Sport Shocker SFT/NXT Shocker RSX Tippmann X7 Tippmann Crossover TM7 / TM15 Specialty Items
Information Tech support Dealers Warranty Contact About Nummech Links Reviews Development lab Legal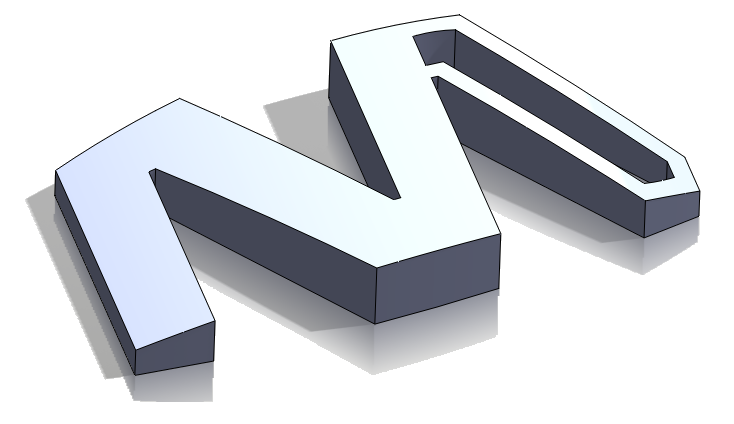 Contour rail barrel mount Item details: Nummech's Contour rail mount allows you to quickly and securely attach any Contour™ camera onto your paintball marker's barrel. You can then capture the exact same viewpoint of the action as seen by your marker. The mount can be positioned at any angle, typically either straight upwards or upside-down, depending on the abilities of your camera hardware.
There are many OEM mounting accessories available for Contour cameras however none of them are specific to paintball. Our barrel mount is a simple V-block system that doesn't use any joints, gimbals, or other parts that will only make a larger target. We've also taken steps to help stabilize the firing sound that interferes with many barrel-camera videos.
This item is compatible with virtually all paintball barrels using a typical "straight" shape. The only main exception is the Tippmann Flatline series of barrels.
Features:
Secure mount onto any barrel with at least one inch of straight space for clamping.
Adjusts to fit any barrel with diameter between 0.5-1.1 inches or 13-28 milliimeters.
Compatible with paintball markers, airsoft equipment, firearms, or any device using a forward-pointing attachment point.
Metal construction with rubber-backed surfaces to ensure your equipment won't become scratched.
Noise-dampening rubber connection points.
Recommended use with an o-ring on your paintball barrel threads, to guard against unscrewing (o-ring included).
Compatible with any Contour, ContourHD, ContourRoam, ContourGPS, or Contour+ camera.
Machined from solid billet aluminum 6061-T6 and plated with type-2 anodizing.
Included in the package:
Mounting system and all included hardware
Replacement barrel o-ring
Alternative plastic screws for camera connection
Installation instructions
Note: Delivery times are not guaranteed. Tracking is only available for shipments within the United States.