Product categories Feednecks Barrels Camera parts AGD Automag DLX Luxe Eclipse Empire Mini classic Empire MiniGS Empire Axe classic Empire Axe Pro FEP Quest BLAST / Field One Shocker Sport Shocker SFT/NXT Shocker RSX/XVR Tippmann X7 Tippmann Crossover BT TM7/TM15 Specialty Items
Information Tech support Dealers Warranty Contact About Nummech Links Reviews Development lab Legal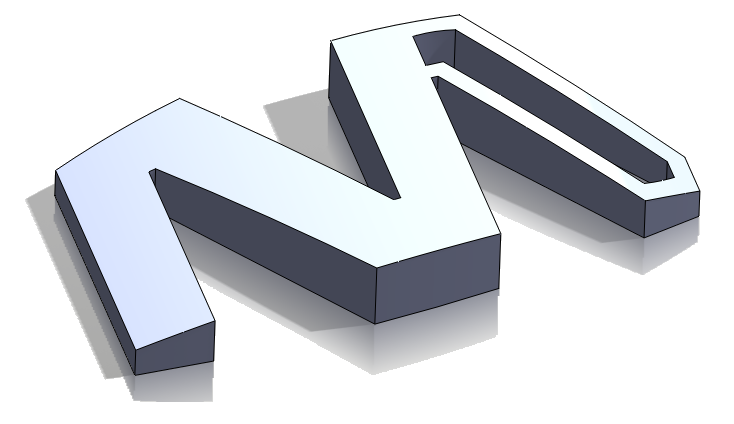 Fireaxe body Item details: Nummech's Fireaxe body features a stylized flame pattern that wraps around its entire circumference. Fireaxe markers are unusually detailed and represent a high level of complexity not seen on any other type of Axe marker. The fire milling pattern is actually asymmetrical from side-to-side.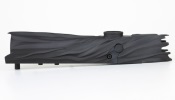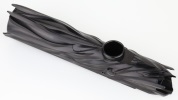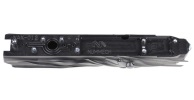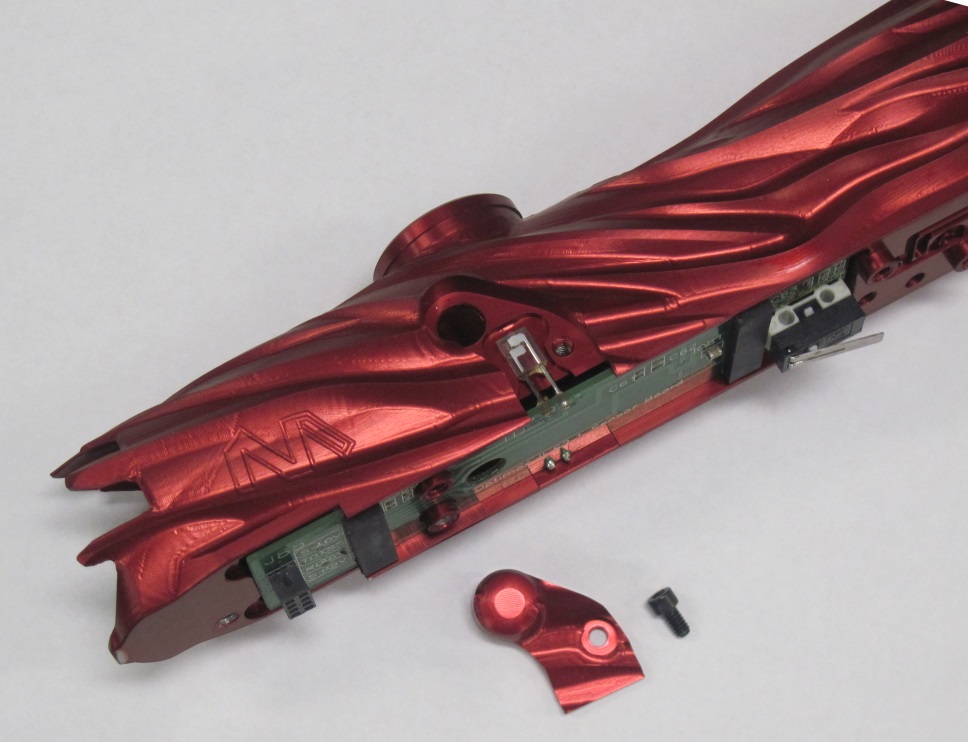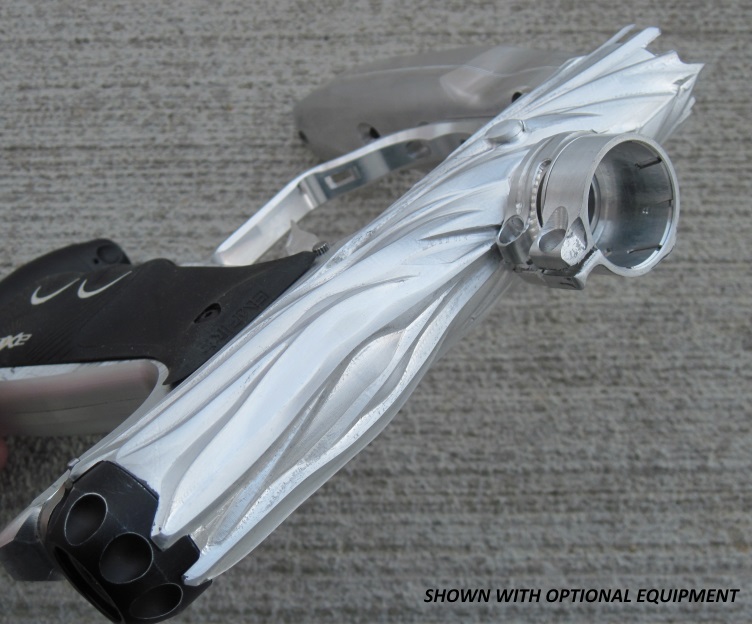 Nummech's customized marker bodies are manufactured entirely in-house which allows new levels of customization beyond any factory marker body. The body enhancements and milling patterns cannot be replicated on factory markers. Nummech bodies are fabricated in small batches, making them highly rare due to their limited production. Each body is engraved with an individual serial number milled into the body underside. The engraving is permanent and will not disappear after re-anodizing.
Features:
Drop-in upgrade that requires no marker modifications
Compatible with virtually all classic Axe parts and upgrades
Removeable eye covers
Integrated feedneck boss, compatible with Empire-spec latching feednecks (feedneck not included)
"Fast" autococker barrel threads
Added cosmetics on the front and rear of the marker body
Machined from solid billet aluminum 6061-T6 and plated with type-2 anodizing.